What is CryptoGwent?
CryptoGwent is a card game with integrated monetization built using blockchain technology. The project is inspired by the game Witcher: Wild Hunt that many people love. CryptoGwent requires players to make choices and get results based on them, where skill, not luck, is the player's greatest weapon.
In CryptoGwent, you have to build your deck with NFT tokens and wage war against other players. Regardless of winning or losing, players will receive OREN. Each new player receives a free starting deck and only has to pay gas to the system. This deck will be enough to start playing and earning OREN. Over time, when players have earned enough OREN, they will be able to purchase new cards in the marketplace, which will help improve the deck and allow players to earn more OREN. Cards that players no longer need can be sold on the ecosystem's MarketPlace.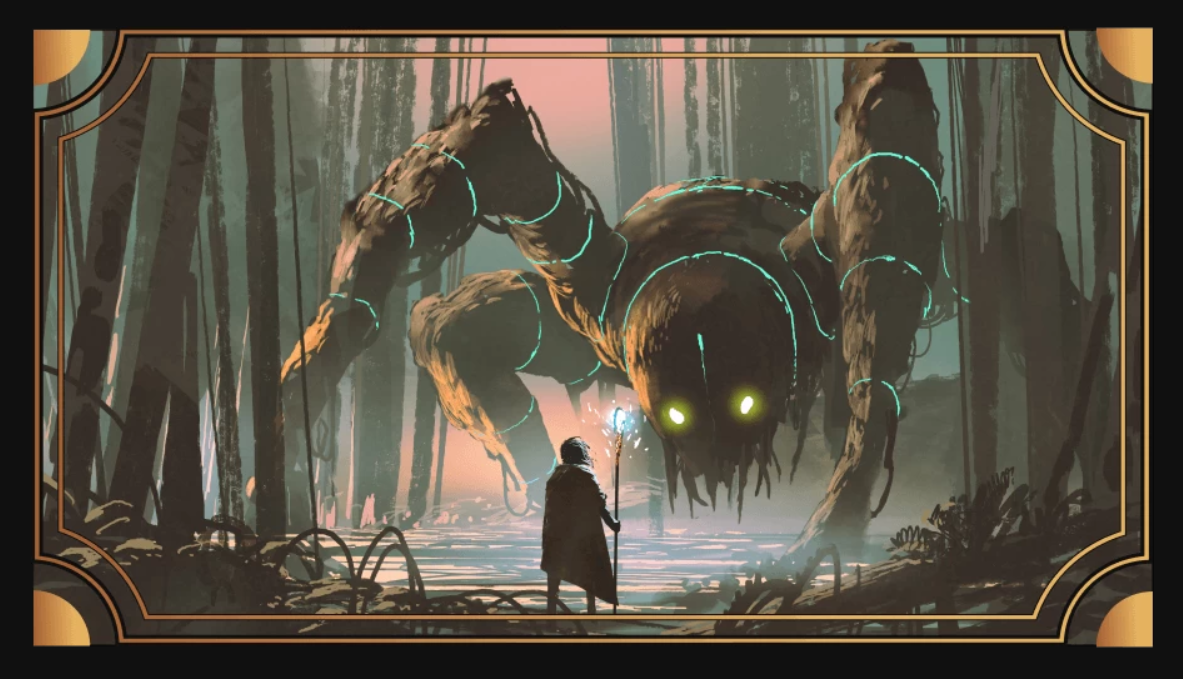 Main features of the game
Play-to-earn
After the end of the game rounds, the final winner receives a declaration of victory and receives a well-deserved reward. By simply playing games with OREN and improving their skills, players earn OREN tokens easily.
Card rental
In the game OREN, you will be able to lend cards to other users in exchange for a portion of their winnings. By simply buying cards and lending them, users can earn a significant amount of passive income based on the card's indexes.
Competition
For each successful participation in the competition, the player will receive a rare card. Competitions will be held regularly and anyone can participate.
NFT Marketplace
Save your OREN tokens and buy cards on Marketplace to satisfy your passion for collecting and own many unique NFTs. The market will have many types of cards with different rarity levels and sects for players to choose from. These cards can also be resold at high prices on Marketplace and become a desirable source of profit for everyone.
Free-to-play
Each new player can receive basic cards to start playing and only costs a small amount of gas to the system. Depending on their passion and investment plan, players can buy additional cards with different features or choose to play normally. 
Community incentive mechanism
The manufacturer has allocated several portions of OREN tokens to incentivize players and increase interaction with the community. Regardless of whether you win or lose, the system will send a certain amount of OREN to play and experience..
Specifications of the cards
Sect
OREN cards have many characteristics that affect their rarity and performance in the game, including: faction, card type, ability, and rank. The rarer your card, the greater its value. Each OREN card also has its own intrinsic value, as it gives you more chances to win and earn money in the game. OREN's current sects include: 
THE EMPIRE
The Empire relies on diplomacy and subjugation to disrupt enemy strategies and destroy opponents.
MONSTER
Monsters are driven by their primal instincts and become everyone's nightmare. Monsters will do anything to gain more power.
GUERILLA
Guerilla is led by elves, dwarves and Dryads, these warriors are extremely agile masters of ambush traps as well as extremely excellent morale and support skills.
FREE KINGDOM
Armies of Free Kingdoms boasts impressive numbers, the most dangerous machines for combat, and truly powerful commanders.
Moves and attacks
In addition to the sect that determines the strengths and weaknesses of the cards, moves and attacks also contribute significantly to the player's victory. Attacks help the attacker know the card's abilities and its attack points.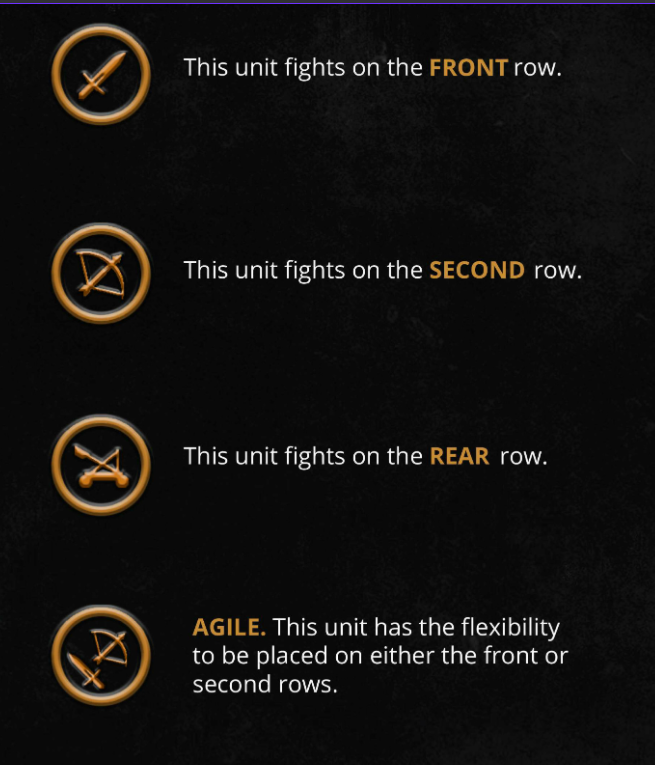 Besides, auxiliary moves increase the card's influence on the opponent and if chosen wisely, they can bring victory to the player easily.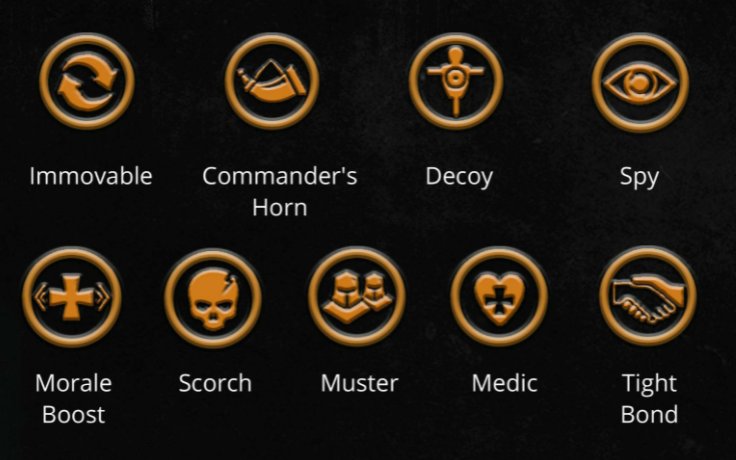 Detailed information about OREN token
OREN is a deflationary functional utility token that will be used as a medium of exchange between participants in the GWENT ecosystem. The goal of introducing OREN is to provide a convenient and secure payment and settlement method between interacting participants in the CryptoGwent ecosystem.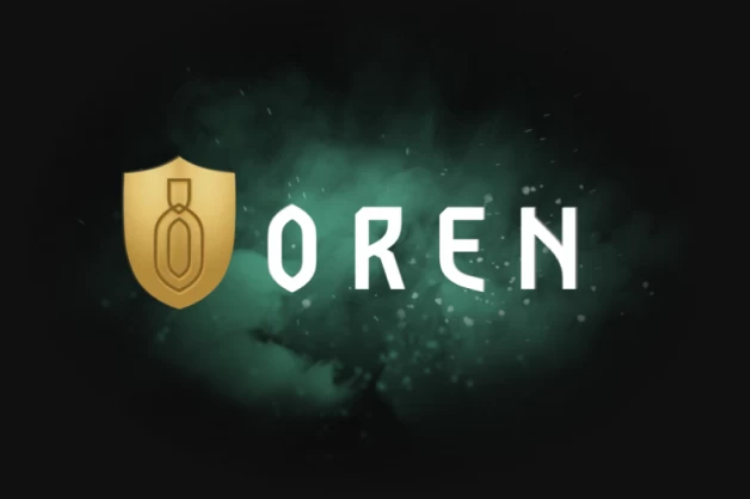 Tokenomics
Ticker: OREN

Blockchain: Binance Smart Chain

Token Standard: BEP-20

Contract: Updating…

Total Supply: 100,000,000 OREN

Circulating Supply: Updating…
Token use case
Buy items, cards… on the marketplace

Vote on new features and project improvement suggestions

Lock or stake OREN to receive rewards

Reward for the winner of the game
Token Distribution 
Production team and partners
Production team 
Updating…
Partner

ROADMAP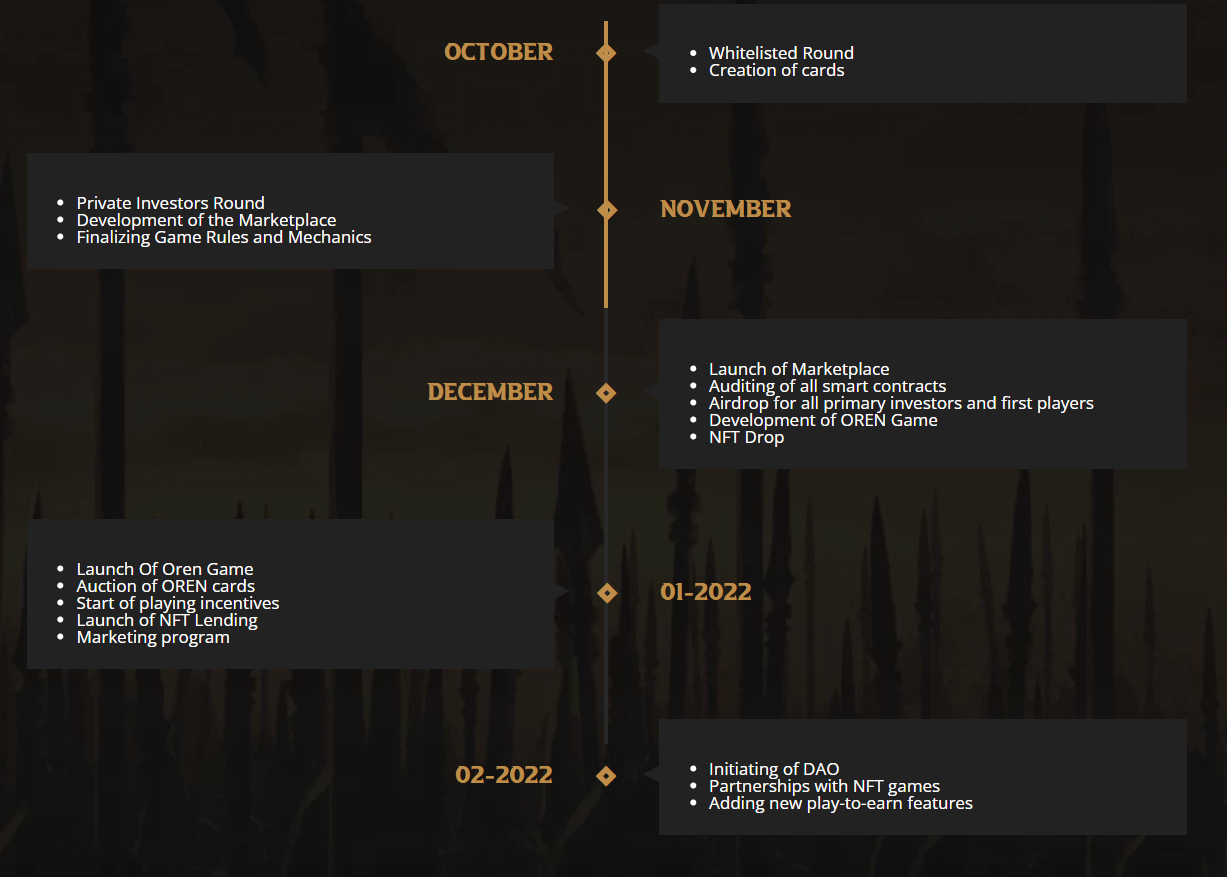 Possession and storage 
OREN is available on PancakeSwap so users can freely trade for use. Because OREN is BEP-20, users can store this token at popular wallets such as Metamask, Trust Wallet… 
Conclusion
Overall, CryptoGwent with the game OREN is a play-to-earn game with a relatively familiar model, quite similar to many games currently on the market. The developer has added more features as well as richer storylines and characters. With this serious investment, we hope that the project will soon have more outstanding successes to attract the community.